Long gone are the days when sport was seen as mere entertainment. Back in the mid-90's, the founders of our organisation had an idea truly ahead of its time. They wanted to create an incubator where academia and sport could help the infant field of sport studies flourish into the global, inter-disciplinary field it is today.

It has been CIES' proud legacy over the last quarter century to disseminate this knowledge through publications, specific mandates, conferences, education and training.

Over the course of 25 years, CIES became the prestigious organisation it is today and we thank our passionate researchers, teachers, experts and leaders for that. The success of our many initiatives over the years is a true cause for celebration! So, join us on this interactive journey into CIES' past.

It all began back in September 1993 when our founding members approach FIFA, the world football governing body, with a truly audacious idea.

We wish you all the best,
Prof. Denis Oswald, CIES Director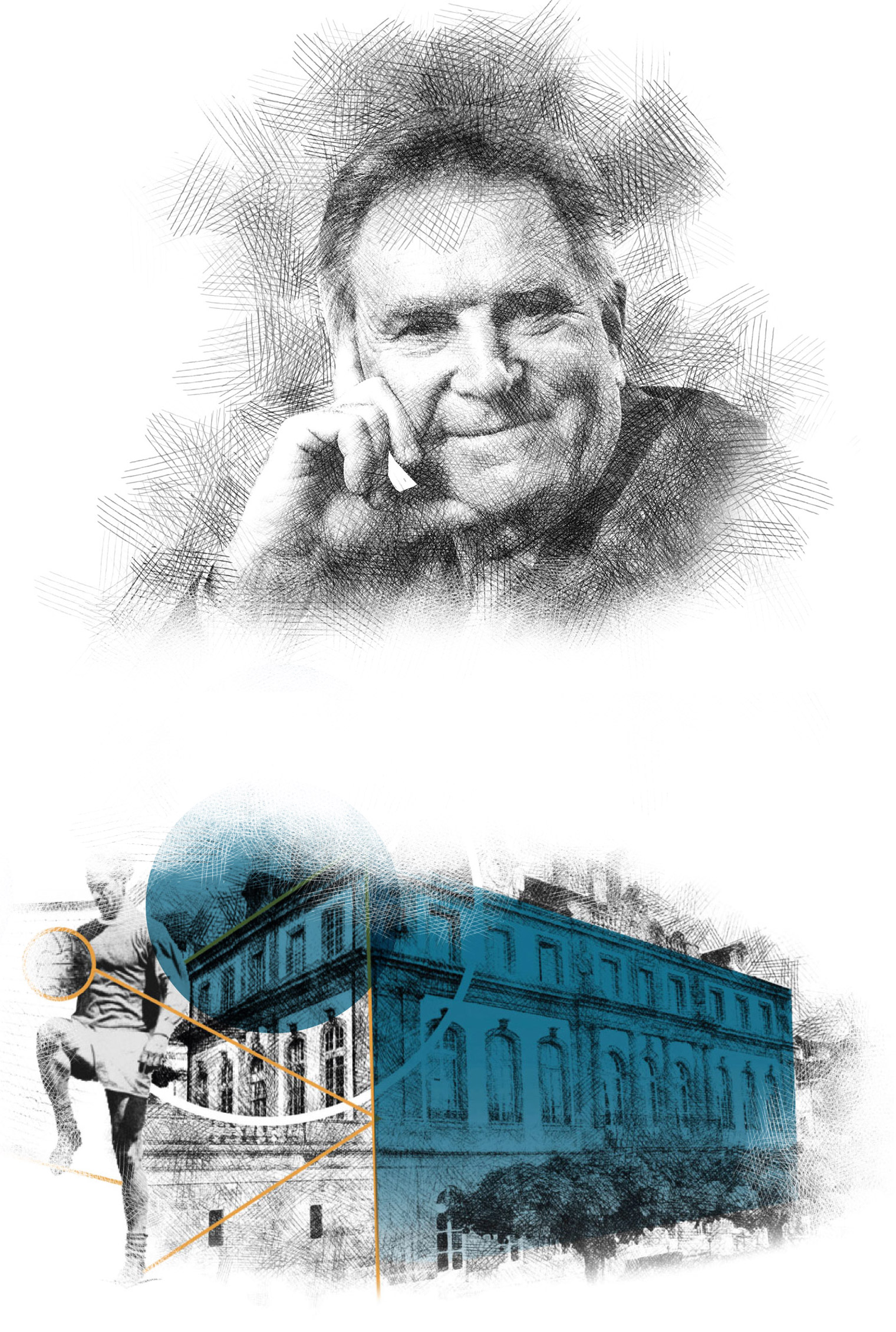 A sports studies incubator - an idea way ahead of its time.
Palais DuPeyrou is an 18th century jewel of local architecture in the heart of Neuchâtel, surrounded by beautiful manicured gardens.
1995
FIFA, the City, Canton and University of Neuchâtel set up the CIES foundation on 8 May 1995. CIES moves into its offices in the historic Palais DuPeyrou in the heart of the city, where it is still located today.
Founding members logos in 1995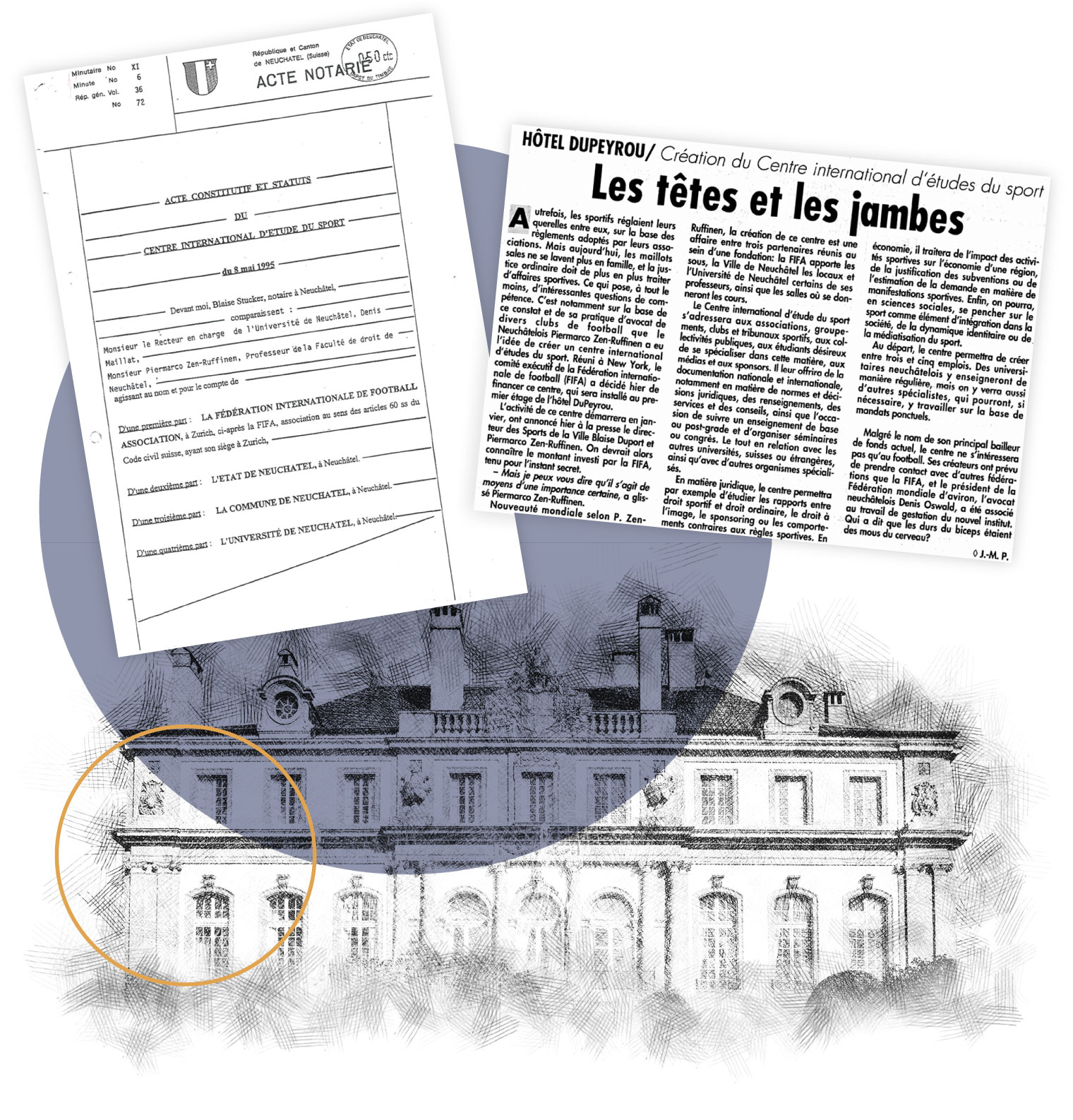 1996
CIES experts and researchers are active in the field of sports law, in particular on contract law and Swiss sports jurisprudence. They also publish 2 books with the prestigious academic publisher Stämpfli.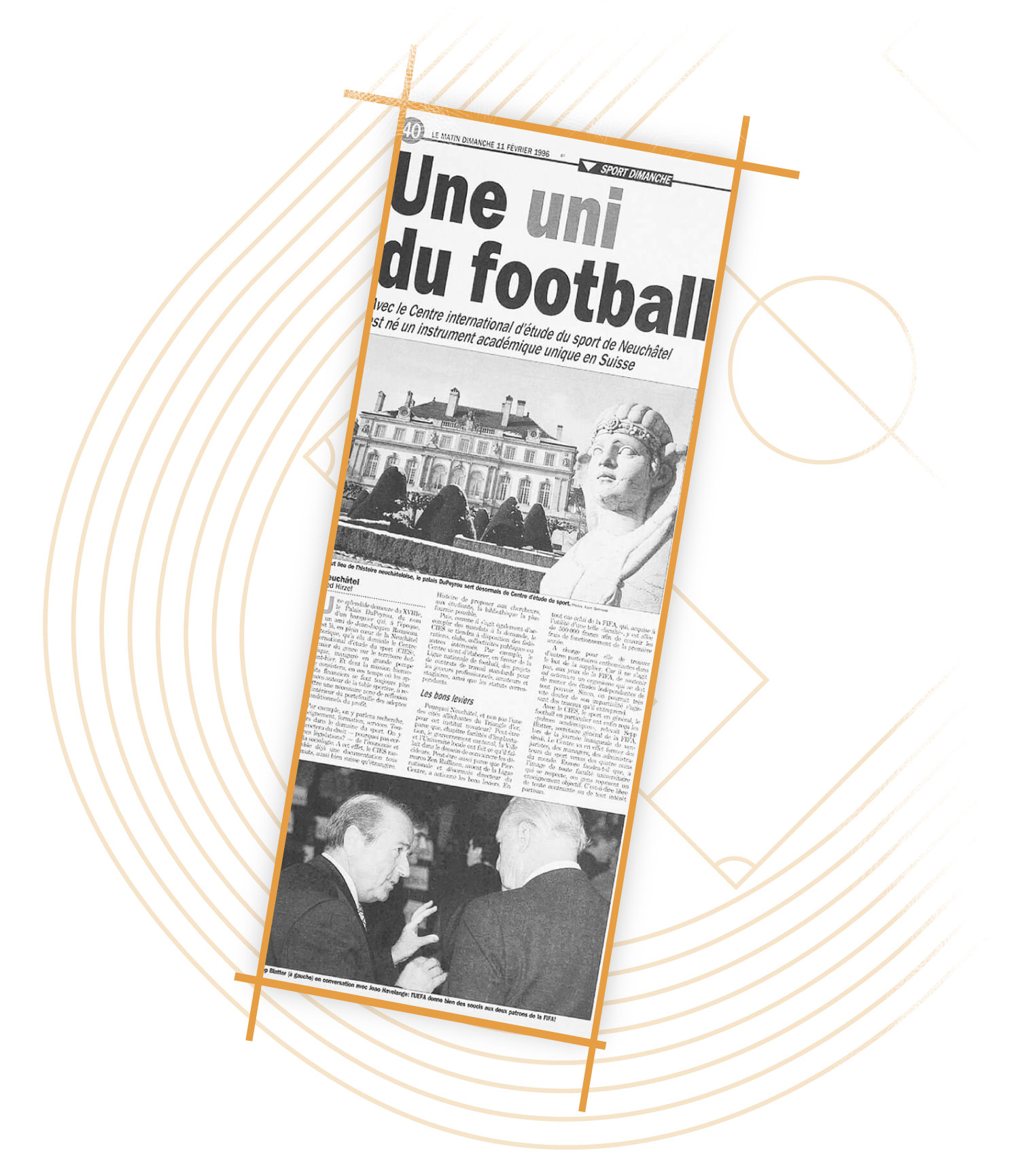 CIES holds its first symposium in Neuchâtel on the theme of "Sports and Law" and lauched the first course in sports law of Switzerland which continues to thrive at the University of Neuchâtel today in a form of a Master.
While participating in scientific events in Switzerland, CIES is quickly expanding its network abroad and carries out several legal mandates for national and international sports organisations.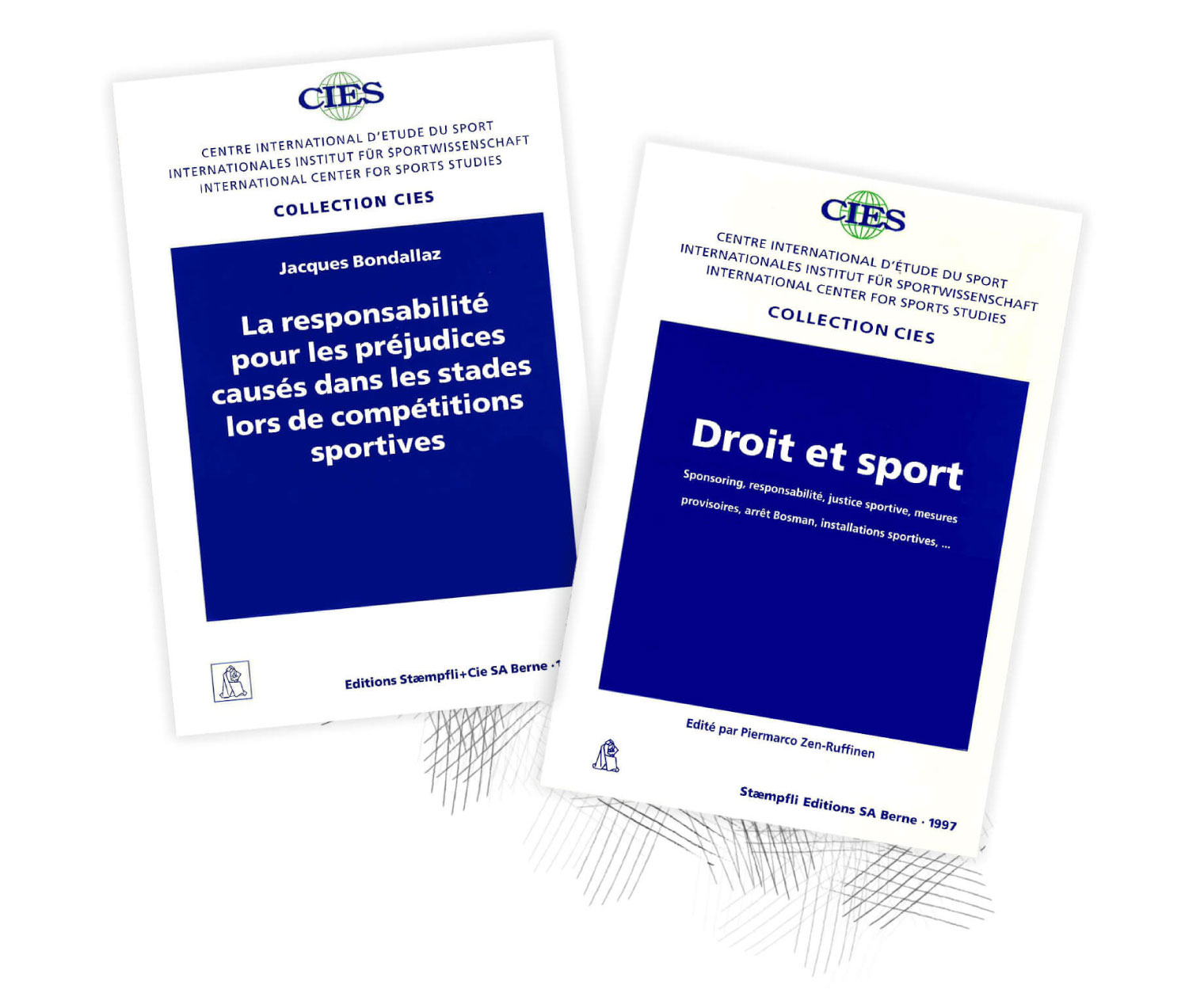 1997
The sociology of sport is a new and budding field of study. It is virtually non-existent in Switzerland, before CIES becomes one of its major players. This is a reflection of CIES' mission to look at sport through a global interdisciplinary lens. Through the work of Prof. Christophe Jaccoud, CIES turns its attention to emerging sports practices in urban areas, like skateboarding and rollerblading. Sociology of sport has been a fertile ground for publications, theses and collaborations across Switzerland and Europe ever since.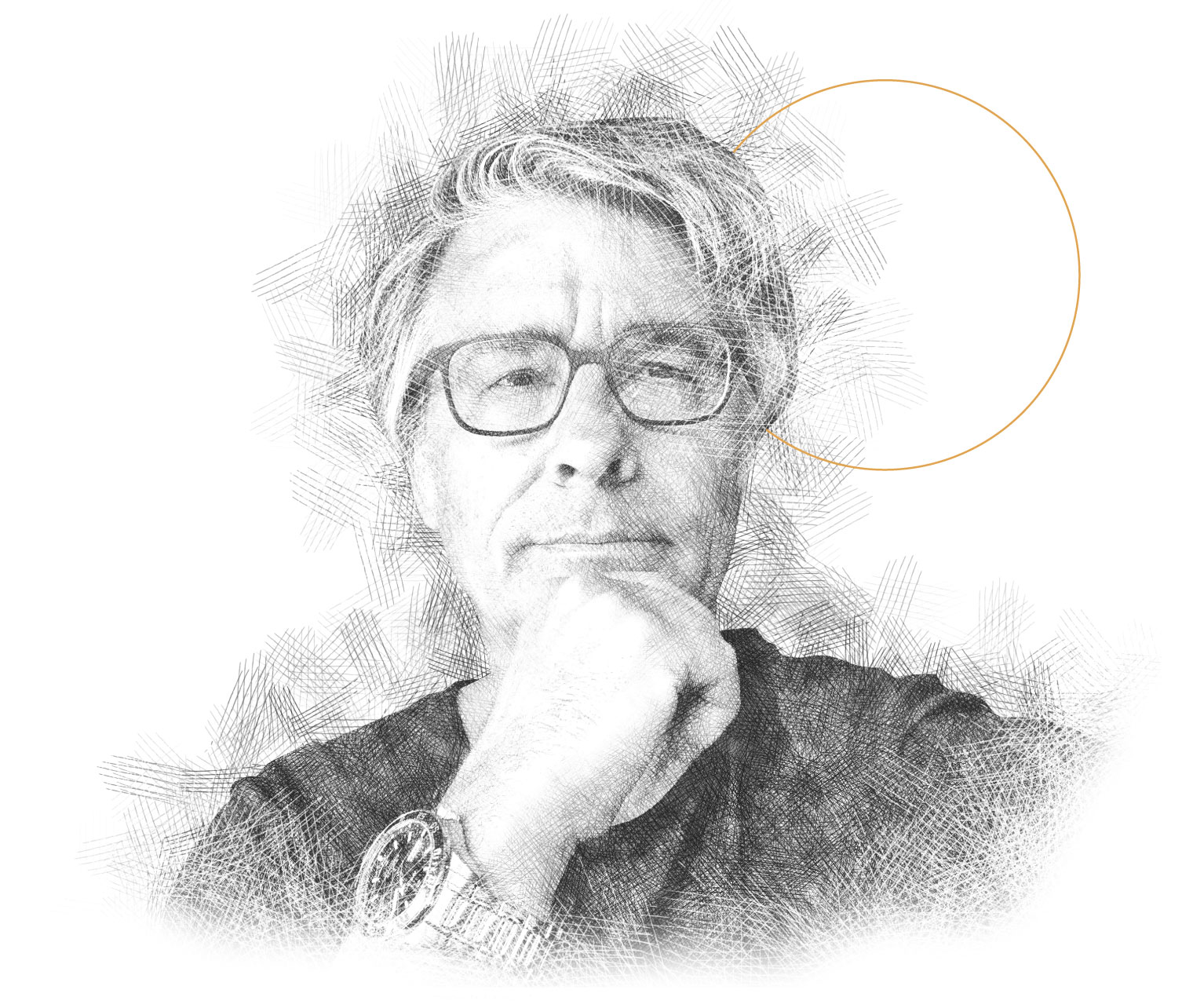 Prof. Christophe Jaccoud is a sociologist present at CIES since almost the beginning. His field of research covers the contemporary sociology of physical activities and the sociology of the sporting subject.
Sports economics also gets a boost, with studies on the impact of major sporting events. The Sion 2006 Olympic Games Bid Committee calls upon CIES to conduct study of the impact of the Games on the economy of the Canton of Valais.
CIES is making a name for itself by offering training that meets the actual needs of the sports industry. It organises some of the first sports management training sessions in the world – an event for managers from 20 French-speaking African national football federations.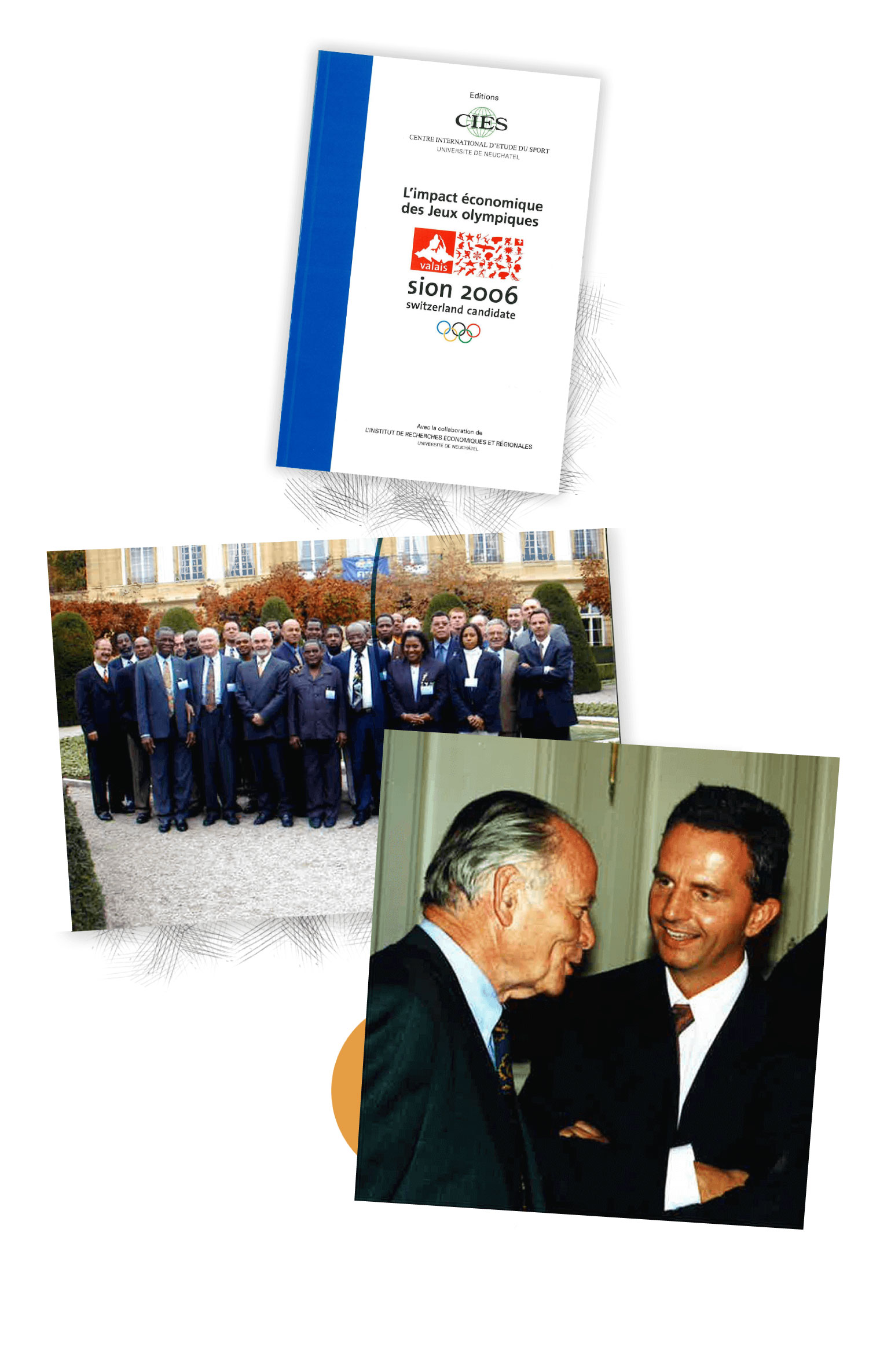 Prof. Jean-Louis Juvet, former President of CIES Foundation Council and Didier Burkhalter, former member of the Swiss Federal Council.
1998
During this year, the CIES diversifies its research, notably on players' agents and on the free movement of athletes in Europe. The dissemination of the results of this research is done on the one hand, on the occasion of the numerous scientific events that it organises and, on the other hand, through various publications.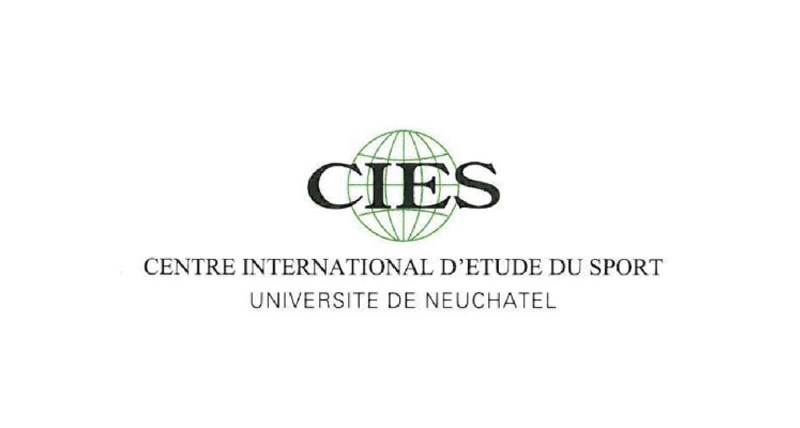 In addition to the FIFA and Swiss Football League mandates, a new mandate from the Swiss Football Association (ASF) is entrusted to CIES. It concerns the legal field and include the drafting, revision or rewriting of statutes and regulations.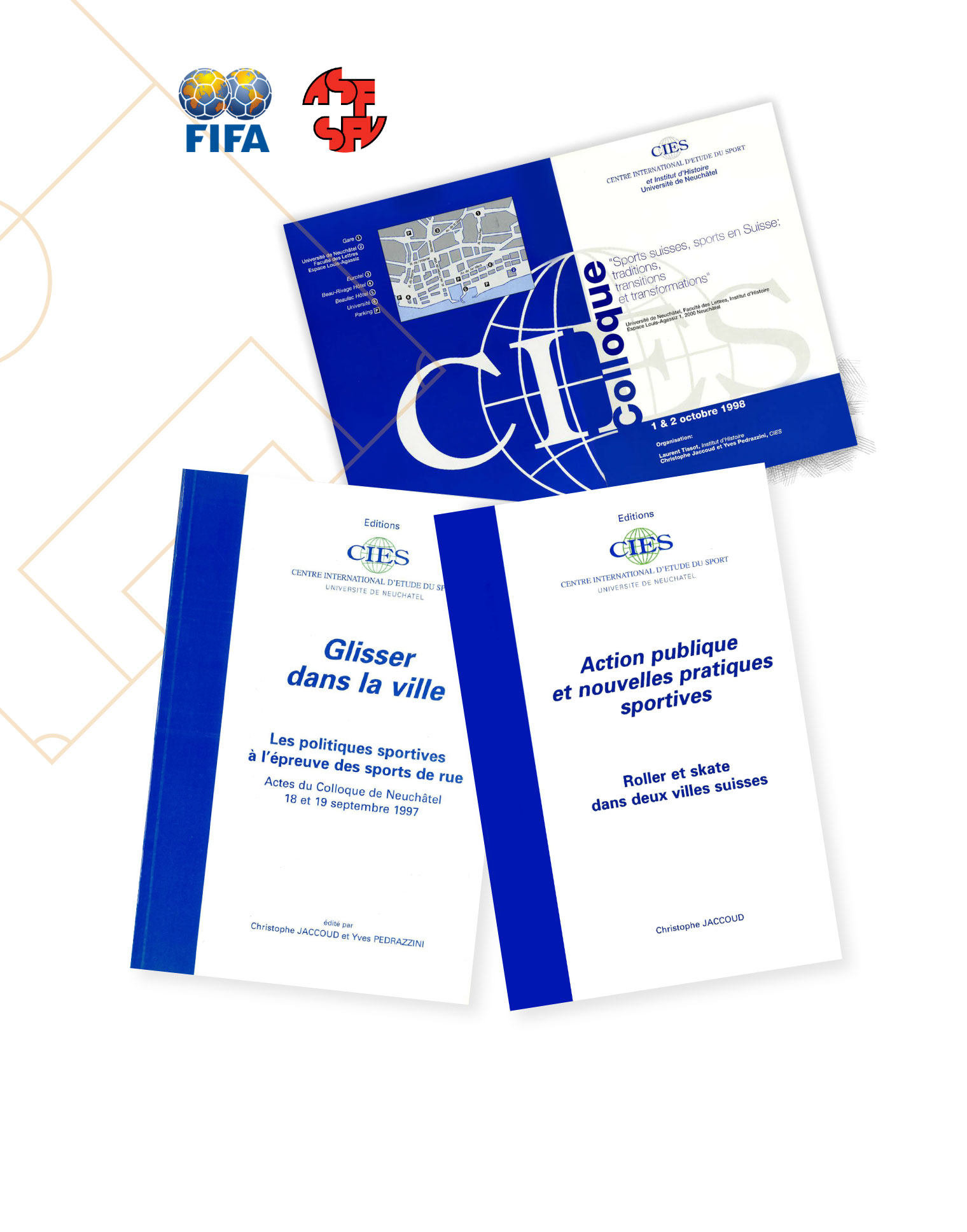 The publication Sport and Politics of Sport Congress is a result of the conference organized in November 1997 which brought together key figures from the world of politics and sport, such as Juan Antonio Samaranch (President of the IOC), Adolf Ogi (Federal Councilor) and Joseph Blatter (Secretary General of FIFA) in November that year.
While the collaboration between the publishing house Stämpfli and CIES goes on, CIES creates its own series of scientific books under the brand of "CIES Editions". These tailor-made editions will in particular publish CIES' growing body of research in sport sociology and sport economics, with outreach via journals and books. In 1998, no less than 4 new multi-disciplinary books are published, a sign CIES' research is going strong.
1999
The beginning of this year marks a significant change for the CIES. Prof. Jean-Louis Juvet succeeds Jean Cavadini as President of the CIES Foundation Council. Under Prof. Juvet, the centre's reputation as a provider of high-quality sports knowledge is growing on a global scale.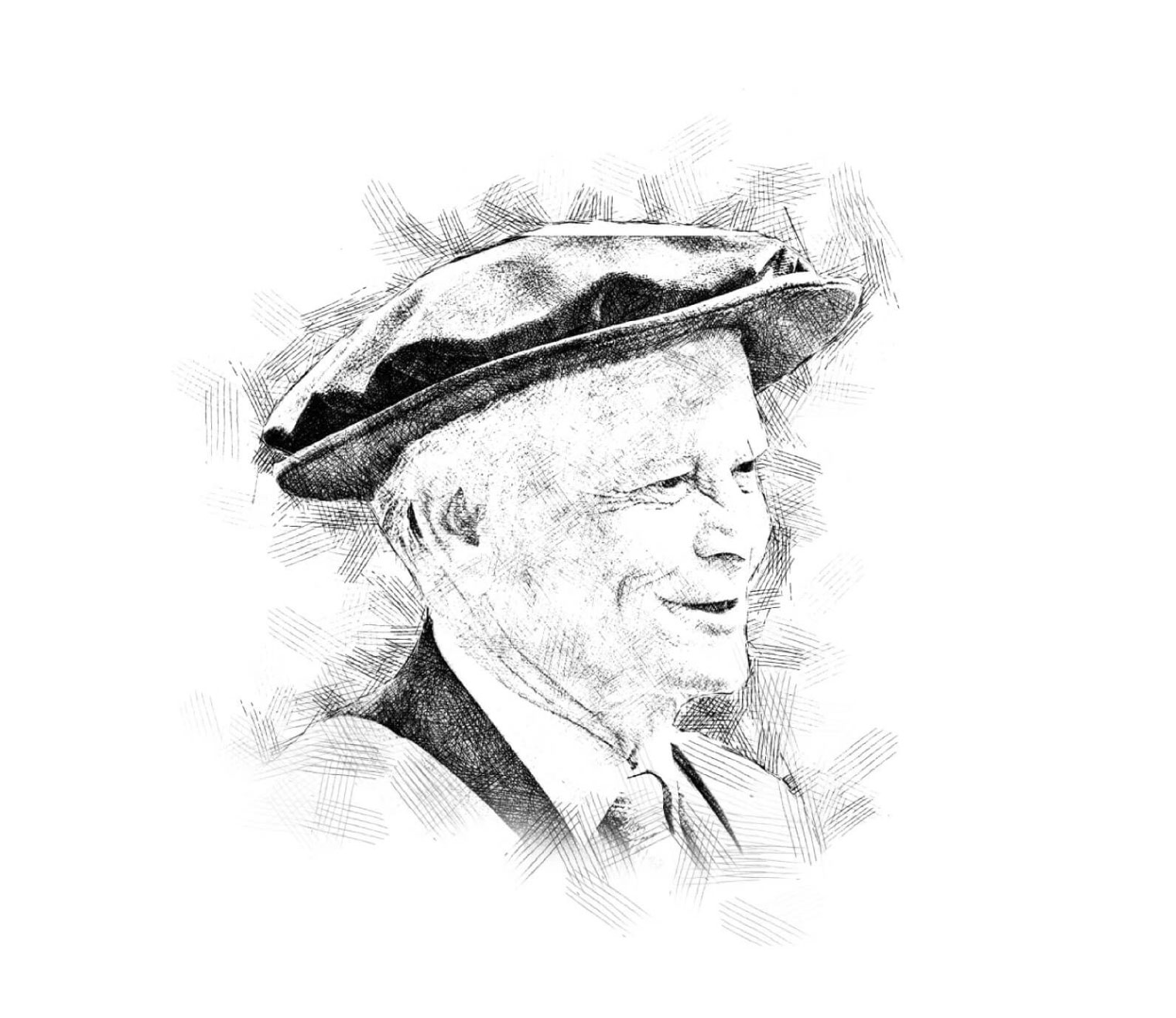 Jean-Louis Juvet is a visionary who is passionate about sport. He will lead CIES for almost a decade and participate in the steady growth of the FIFA Master.
The beautiful Swiss city of Neuchâtel is home of the CIES Headquarters and has been the stage for many of CIES' activities over the years.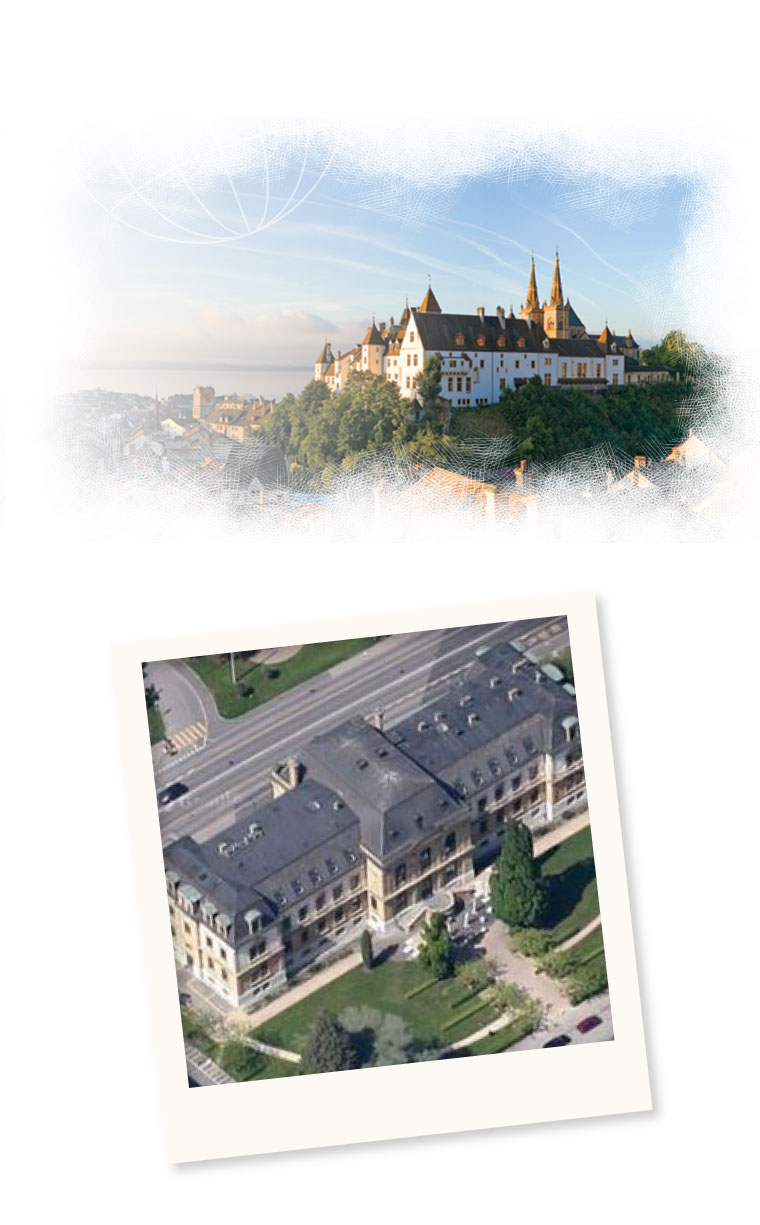 In parallel to its usual activities of research and mandates, the CIES initiated in 1999 a progressive development in the field of higher education which, over time, will be one of its main activities.
In addition to launching its first website, the Italian Football Federation (FIGC) calls on CIES to organise a conference on players' agents at their emblematic Coverciano centre, near Florence.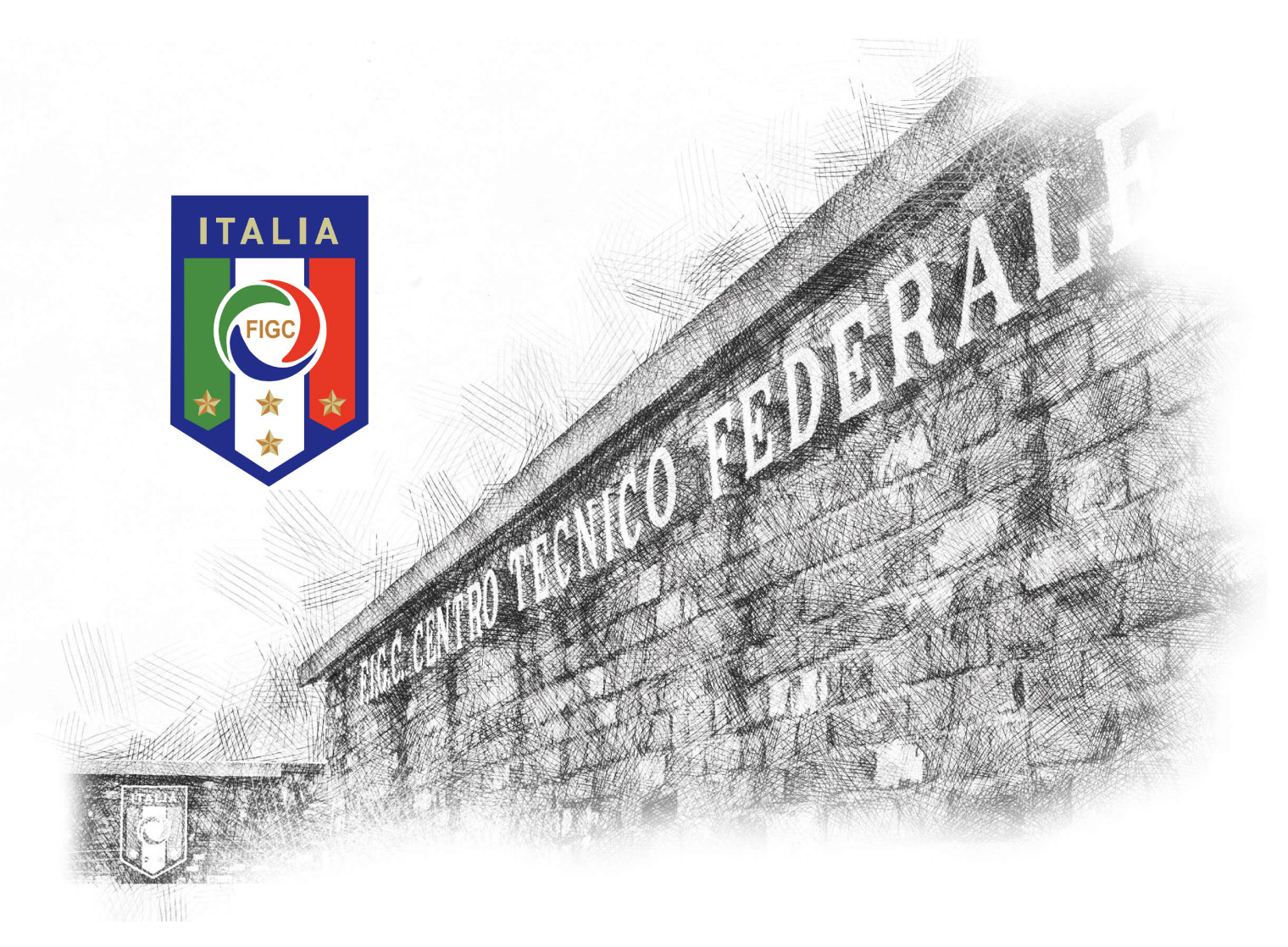 2000
CIES' expert publications in 2000 range from the free movement of athletes to the economy of sports clubs and sport in Switzerland. It continues to research and publish, run scientific events and training courses in Switzerland and beyond.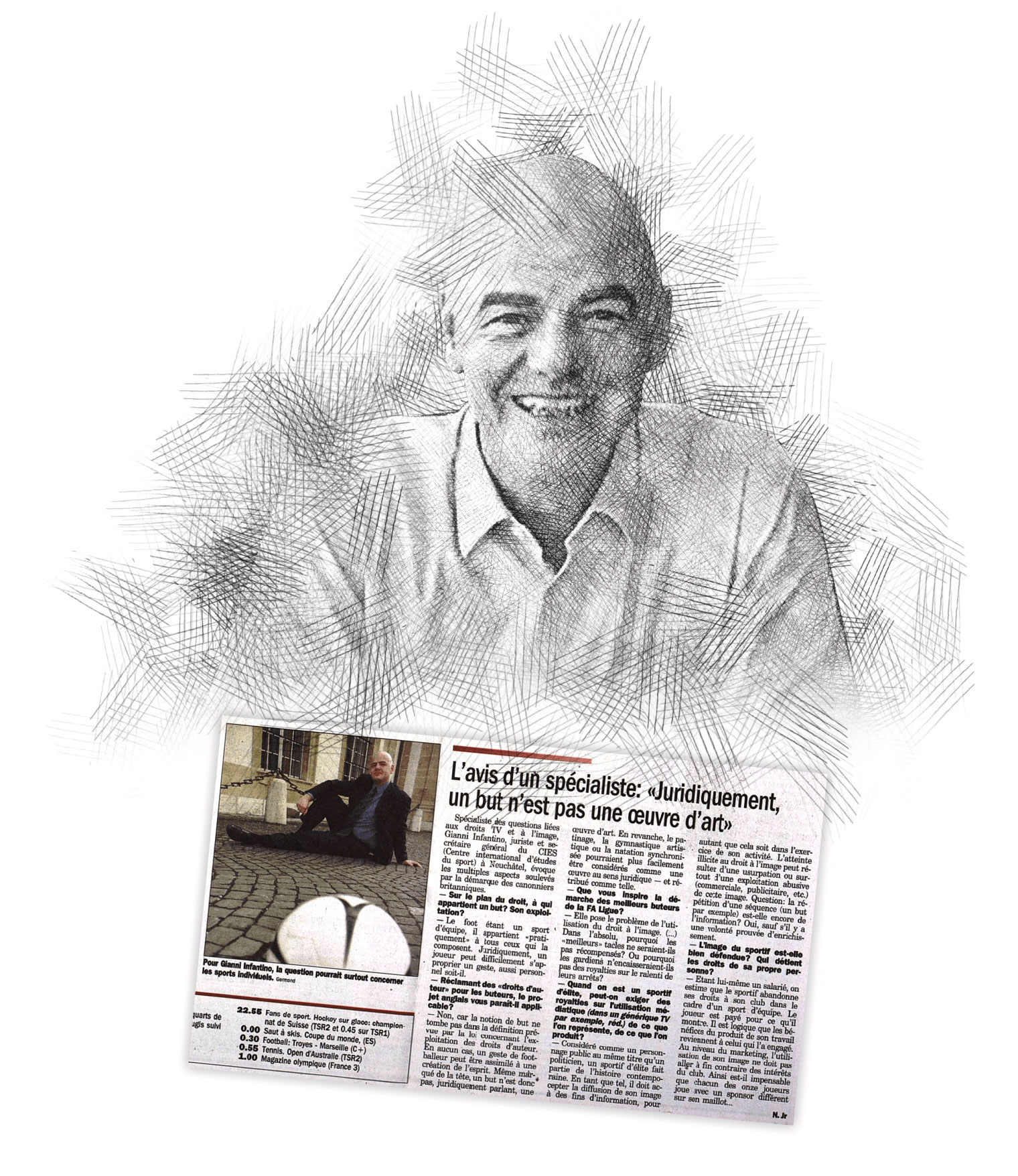 Gianni Infantino, former CIES Secretary General and current FIFA President.

2000 marks the first edition of the hugely successful FIFA Master, an interdisciplinary postgraduate International Master in Management, Law and Humanities of Sport. It is a truly ambitious inter-university partnership and begins a long-lasting collaboration with three prestigious universities: De Montfort University in Leicester (England), SDA Bocconi School of Management in Milan (Italy) and the University of Neuchâtel (Switzerland).
In partnership with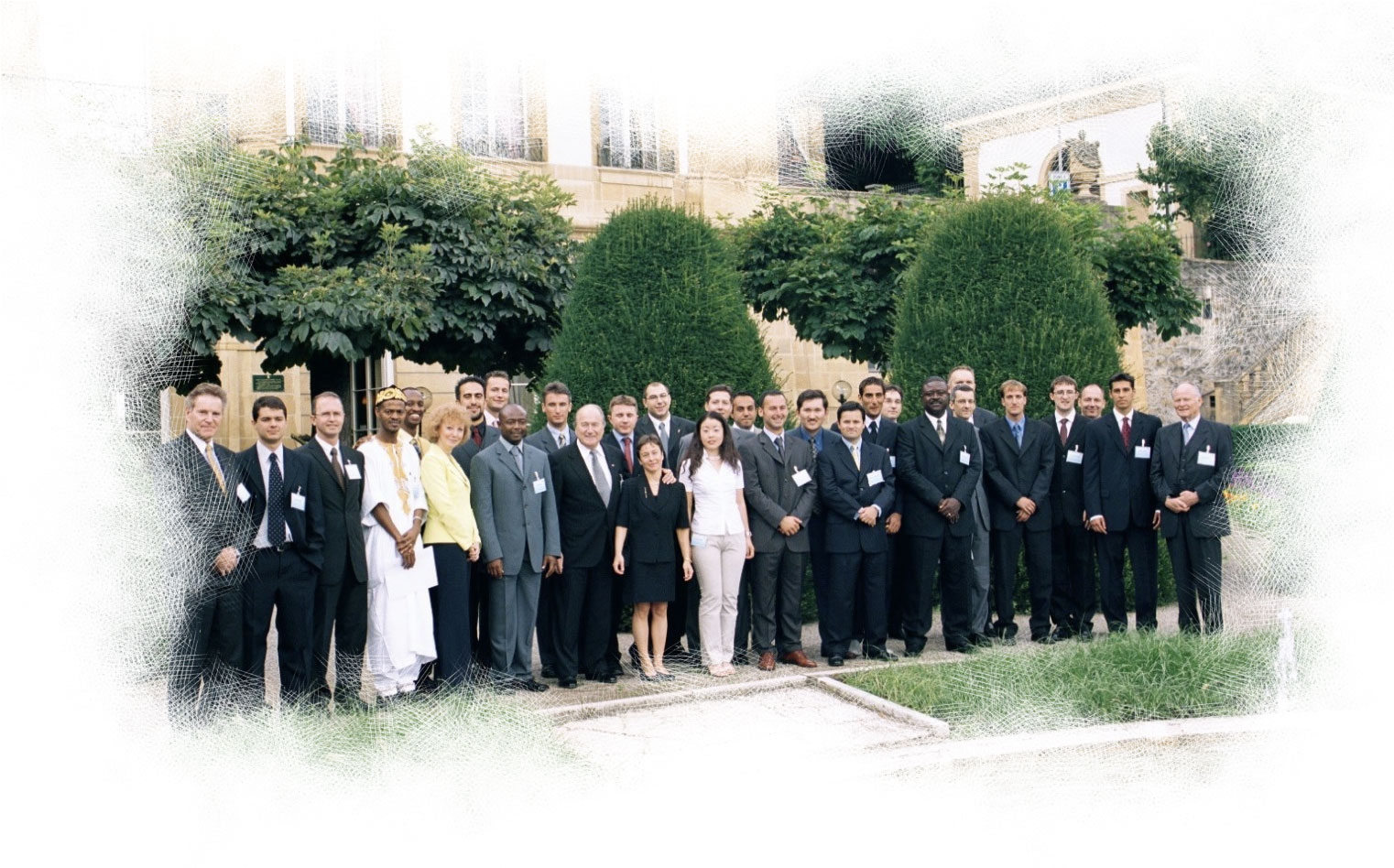 The first edition hosts 24 students with 14 different nationalities. The programme blends practical case studies, simulations and field visits to headquarters of many international sports organisations along with the development of a solid academic, cultural and ethical awareness of sport. This Master's degree is designed to train future leaders and to provide them with the necessary skills to work in the increasingly complex international sports industry.
The numerous editions of the FIFA Master have shown what an outstanding programme it is, having become a top ranking graduate programme in the sports world.
In addition to being a leading specialist in sports law, Denis Oswald is a bronze medalist at the 1968 Mexico City Olympic Games.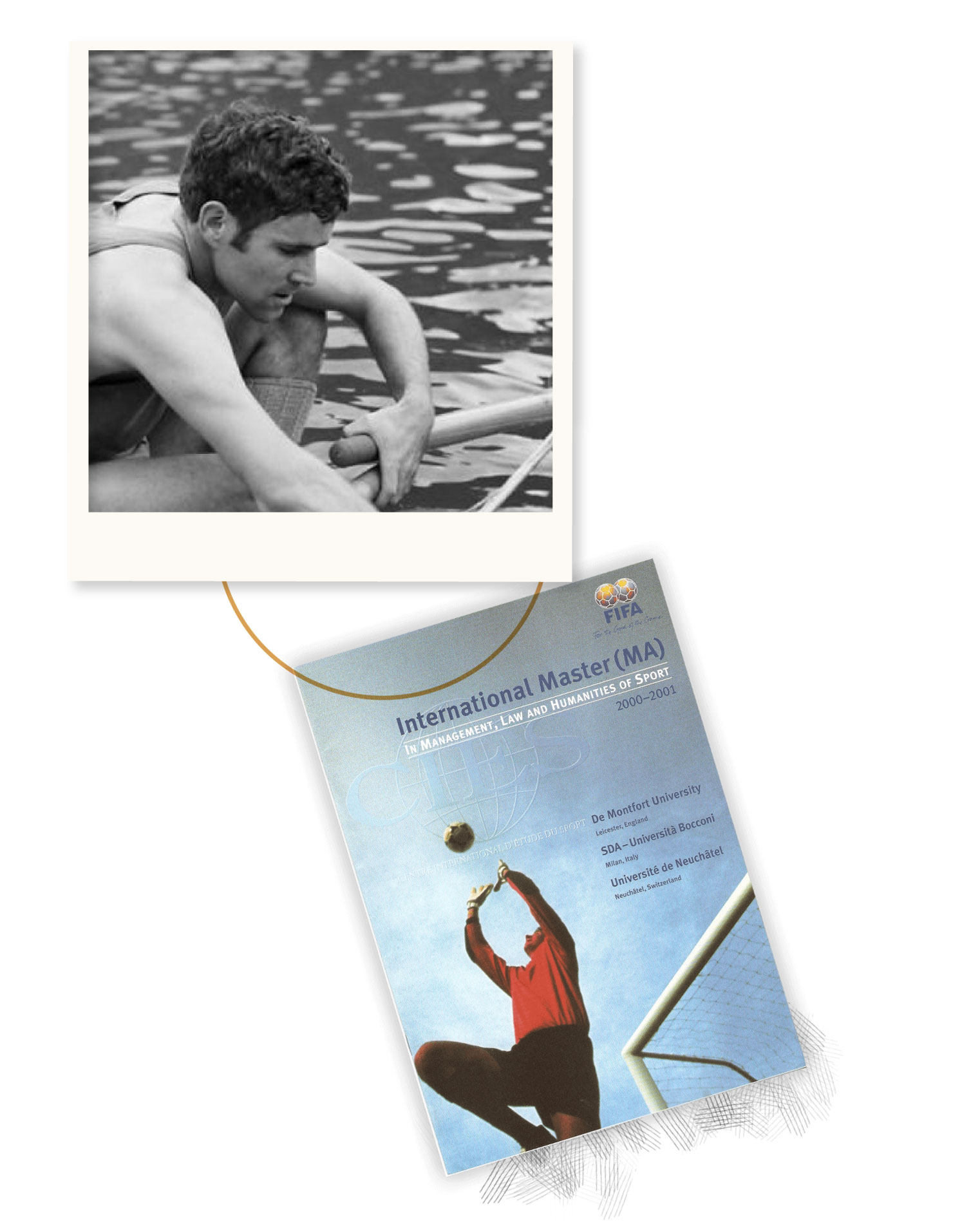 The brochure of the first edition.
2000 is in many ways a crucial year for the CIES. Denis Oswald, lawyer, doctor of law, President of the International Rowing Federation (FISA) and member of the IOC Executive Board is appointed on November 30, 2000 as Director of the CIES.